The Fischell Department of Bioengineering at the University of Maryland presents:
THE 2014 FISCHELL FESTIVAL:
A Celebration of Bioengineering's Potential to Improve Life for Millions of People
Thursday, Oct. 16, 2014
Jeong H. Kim Engineering Building
University of Maryland, College Park
1:30 p.m.—Welcome: Dr. William Bentley, Chair, Fischell Department of Bioengineering—Kay Boardrooms
1:45 p.m.—Keynote: Dr. Stephen Redd, Centers for Disease Control and Prevention Director, Influenza Coordination Unit, Office of Public Health Preparedness & Response
2:15 p.m.—Brief Research Presentations:
Don Milton, Influenza pandemic preparedness
Ian White, Infectious disease diagnostics
Chris Jewell, Pediatric cancer vaccines
3:30 p.m.—Inventors Fair in Kim Rotunda, featuring seven UMD-related inventions:

Remedium
Matt Dowling
Ph.D., Fischell Department of Bioengineering
Advisor: Srinivasa Raghavan

Diagnostic anSERS
Eric Hoppmann and Wei Yu
Ph.D.(s), Fischell Department of Bioengineering
Advisor: Ian White

Otomagnetics
Alek Nacev
Ph.D., Fischell Department of Bioengineering
Advisor: Ben Shapiro

BioFactura
Darryl Sampey
Current Ph.D. student, Fischell Department of Bioenginering
Advisor: Bill Bentley

FormaSTEM
Tony Melchiorri
Inventor of the Year, BioScience Day Venture Fair Winner
Current Ph.D. student, Fischell Department of Bioengineering
Advisor: John Fisher

GI Drug Delivery System
Rasa Ghaffarian
Inventor of the Year
Current Ph.D. student, Fischell Department of Bioengineering
Advisor: Silvia Muro

Ultrasound Pulse Monitor for Cardiac Arrest
Stefanie Cohen and Shawn Greenspan
Winner, 2014 Bioengineering Capstone Competition
Enrolling in M.Eng. program, Fischell Department of Bioengineering
Capstone advisor: Yu Chen
3:30 p.m.—Concurrent Activity: Research Poster Session, IHOF Area
4:30 p.m.—Reception, Outside Zupnik Lecture Hall
5:00 p.m.—Whiting-Turner Lecture, Zupnik Lecture Hall: Dr. Rita Colwell, Former NSF Director
About the Fischell Festival
Engineers play a crucial role in devising new technologies that enhance the capabilities of health care, improve our quality of life, and shape the future of human healthcare. Now in its seventh year, the Fischell Festival demonstrates how University of Maryland bioengineering faculty and students are joining forces with colleagues in the medical field to design the next generation of biomedical devices, drugs and vaccines, and advanced treatments of injuries and disease. Everyone is welcome–the Fest is open to the public and registration is complimentary.

Undergraduate and graduate students, alumni, faculty, research scientists, members of federal labs, and members of the biotech industry are invited to submit a research poster. Learn more »
See photos, read reviews and watch presentations from past Fischell Festivals:
2013 | 2012 | 2011 | 2010 | 2009 | 2008 | 2007

Registration: The Festival is Part of Mpact Week!


The Fischell Festival is now part of the A. James Clark School of Engineering's Mpact Week, a series of signature events showcasing the best research from our faculty, students and colleagues. You'll find common themes throughout, such as entrepreneurship, robotics, and fearless ideas for improving millions lives.
Questions? Please e-mail us at fischellfestival@umd.edu.
Thanks for helping us make the 2013 Fischell Festival a success!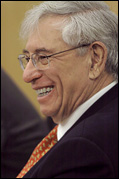 Through a $31 million gift, Robert E. Fischell and his sons Tim, Scott and David established the Fischell Department of Bioengineering and the Robert E. Fischell Institute for Biomedical Devices at the Clark School of Engineering.
"The greatest achievement that engineering can make is to improve the quality of life for millions of people. Our gift will help young engineers develop their ideas to improve healthcare for human beings throughout the world."
Robert E. Fischell, M.S. '53, Physics
Visit the Fischell Department of Bioengineering web site to learn more about the Fischell family and their contributions »